Twin Cities Film Fest will show 70-plus films online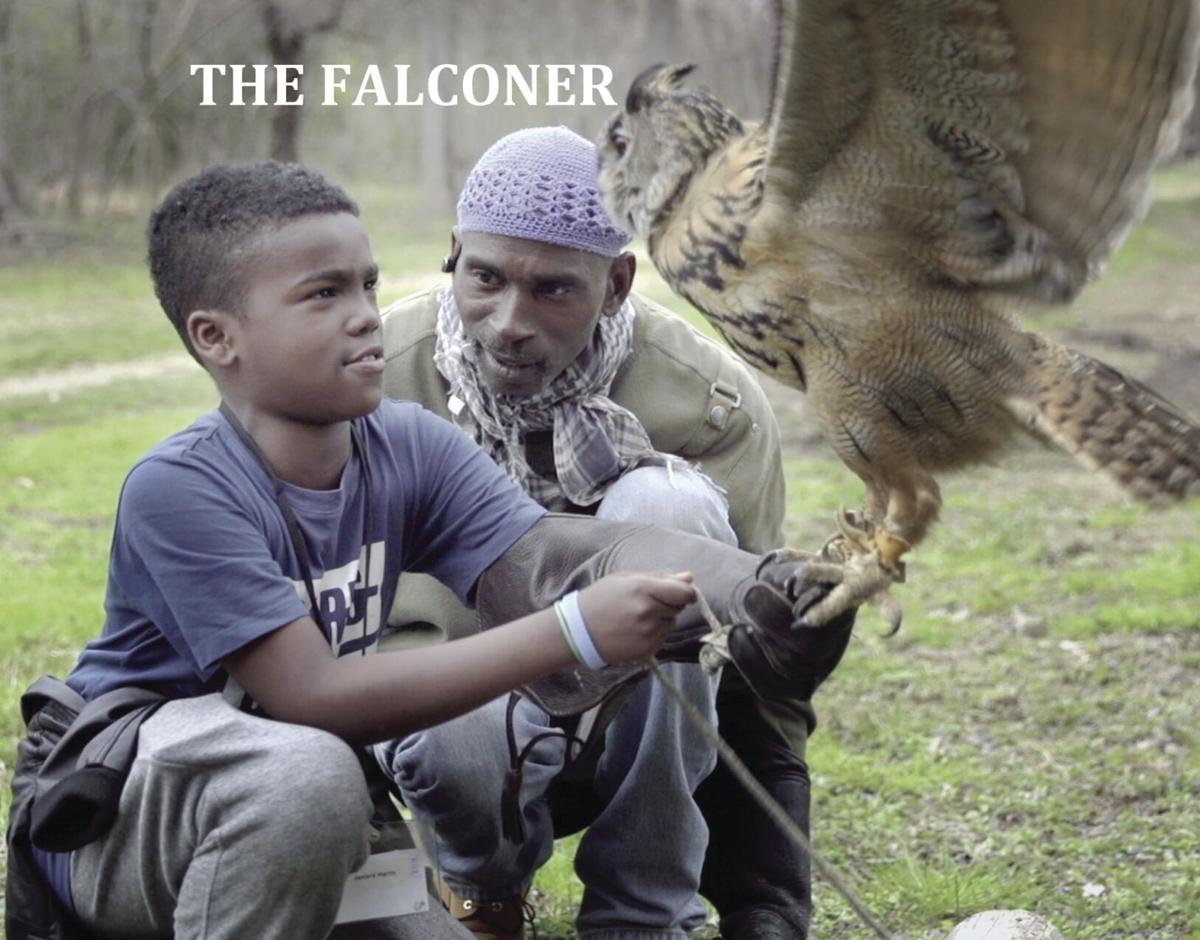 Take Out Girl" touches on class struggles, nature versus nurture and the nature of criminality, according to its director. (Submitted art)
The film "Can You Hear My Voice" features the Shout at Cancer choir. (Submitted photo)
The event, running Oct. 22-31, will show more than 70 films using a streaming service it developed. Members, donors and sponsors will also have access to in-person screening at the Kerasotes ShowPlace ICON Theatres in St. Louis Park.
"There was never a doubt that we were going to have a festival," said Executive Director Jatin Setia. "It was a matter of what form would it take."
He called the streaming aspect "a feat in itself, to put on such deep programming and not lose out on the content."
The festival will have 10 in-person screenings on five of the 10 days of the festival period with capacity limited to 25% capacity. Only donors, members and sponsors will be able to access the films shown at the theater. Some of the online films are free while access to the others is available on a per-film basis or through an all-access pass.
Free films include the festival's technology and Changemaker series, which this year is focused on "affordable living" in the areas of housing and child, health and elder care.
The festival presented its Changemaker Award to Lt. Gov. Peggy Flanagan in recognition of her efforts on affordable living. Flanagan, a St. Louis Park resident, is a former legislator and former executive director of the Children's Defense Fund-Minnesota.
Setia said of the award, "It came organically where her name kept coming up, and it just made sense this year. She's done so much for affordability – her own life is steeped in living in affordable housing with her mom and using food stamps when she was little. So she's walked the walk as well in everything that she's done."
Empower Series
The festival is adding a new Empower Series with eight films by, for and about the Black, Indigenous, people of color community, according to Setia.
"For Justice Forgotten" focuses on the aftermath of the 2015 police shooting of Jamar Clark in Minneapolis. Another film in the series, "The Falconer," focuses on a Black master falconer who is seeking to build a bird sanctuary and to provide access to nature for underserved kids while dealing with prejudice in his life in the community.
The fictional film "Take Out Girl" tells the story of a delivery person at her family's Chinese restaurant who becomes involved in drug sales while seeking to help her family and the business. The movie touches on class struggles, nature versus nurture and the nature of criminality, said Director Hisonni Mustafa.
The film "Flint" focuses on how the water crisis in Flint, Michigan, has adversely affected predominantly Black neighborhoods. One film in the series, "Stranger/Sister," is a collaboration with the Twin Cities Jewish Film Festival and is free to view. The film is the story of a Muslim woman and a Jewish woman who seek to stop hate in the United States.
Of adding the series, Setia said, "What we've noticed over the past few years is the heightened tension in our community…. As we're seeing more and more of that, it made sense to us to have a dedicated series to spotlight these amazing stories. It's completely in tangent with what is happening in our world right now."
Mustafa, who lived in St. Paul and Maple Grove as a young filmmaker, said in an email that screening his film at the festival "seemed like the perfect way for a piece of my life to come full circle."
Adding the Empower Series makes a statement, he said.
"I think it's enormous for filmmakers of color," Mustafa said, noting that he often feels he has no chance of getting into a festival when people of color are not represented on the staff.
"The Empower Series exists to ensure that no filmmaker experiences that kind of hopelessness when applying to (the Twin Cities Film Fest)," he said. "The Empower Series means that they are genuinely looking for everyone!"
Of the ability for film to help bring social justice, Mustafa said, "I believe cinema has always been the perfect buffer for exploring the choices you'd make if you were in someone else's shoes for 90 minutes. It's so much easier to debate emotionally charged topics such as race, sexuality, and criminality when you're talking about a 'fictional character' and not yourself."
Matthew Koshmrl, director of the film "Land of My Father" about two Korean individuals who object to Japanese control of an island in disputed territory, said, "I believe that film has a unique power of creating a space where people from all walks of life can have transformative experiences, where understanding and empathy can be created between audience members that may have very little in common and the subjects in a film."
Director Sonia Lowman said the Minneapolis area is a powerful place to show her film, "Black Boys," given the backdrop of protests across the country in honor of George Floyd.
"We hope the film will contribute to the necessary racial justice conversations being sparked nationwide, while inspiring healing and social change," Lowman said.
"Black Boys" provides a glimpse into the emotional landscape of racism experienced by Black boys and men in the country, Lowman said.
"Undoubtedly laws, systems and policies need to change to achieve racial and social justice in America," she said. "But we believe things haven't changed – or aren't changing fast enough – because there's a lack of love and empathy for one another."
The Empower Series overall "is necessary for our media landscape to more accurately reflect the actual diversity of our country."
The online films will be available throughout the festival's run. Many of them include discussions with filmmakers available at the end.
For more information, visit twincitiesfilmfest.org. Full responses from Empower Series filmmakers are available here.
Follow the Sun Sailor on Facebook at facebook.com/mnsunsailor.
Copyright © 2020 at Sun Newspapers/ APG Media of East Central Minnesota. Digital dissemination of this content without prior written consent is a violation of federal law and may be subject to legal action.